Teresa A. Alanis
Business Development & Operations Manager
Teresa joined the EP+ team in June 2015 having been with Upright Inc., since 1996. At UpRight she gained experience in equipment sales, accounts receivable and collections, customer service management and operations. Teresa's main role at EP+ is to establish new Equipment Parts Plus business and oversee the day to day operations. She is responsible for all requirements regarding customer service, technical support, general HR, sourcing, maintenance of EP+'s e-commerce website and inventory management. Teresa has a medical billing certificate and CNA license.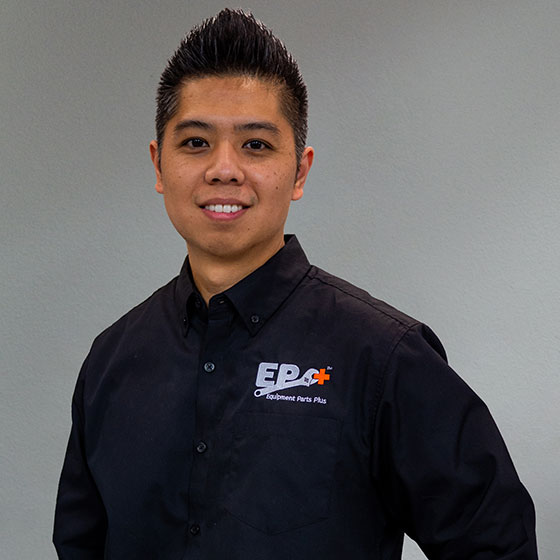 Andy Pan
Product Support Supervisor
Andy joined the EP+ team in March 2015 as a Warehouse Clerk and was quickly promoted to Parts Research Specialist, Team Lead and then promoted again to Product Support Supervisor in 2017. As team leader Andy has many roles including customer support, sales and marketing, handling all inter-company inquiries, product management, special projects, shipping and processing orders. Andy has a background in warehouse management and nearly ten years of experience as a graphics department manager.
Jonathan Gabriel Gomez
Customer Support Specialist
Jonathan has been a Customer Support Specialist for EP+ since April 2016. His role involves ensuring that all customers receive their parts in a timely and professional manner while also receiving friendly service and an excellent overall experience. Jonathan studied mathematics at College of Southern Nevada and has experience in inventory control and shipping at Beyond The Rack, plus material handling experience from IGT.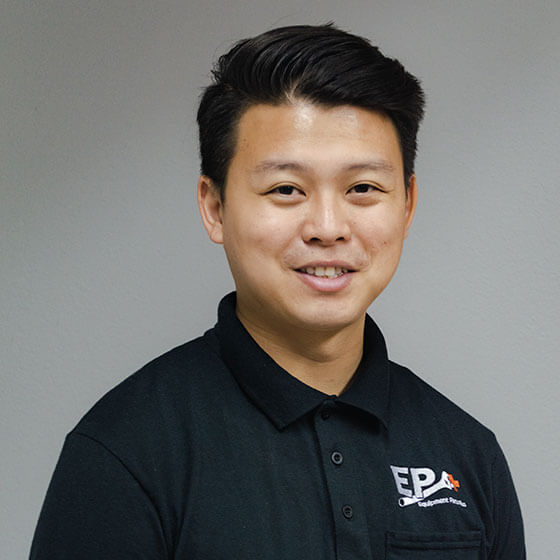 Johnson Nguyen
Buyer / Sourcing Agent
Johnson is tasked with purchasing which includes identifying, sourcing and ordering parts for various makes and models of aerial work platforms. Johnson has been with the company since September 2016, and has experience as the Technical Department Manager for Raiden Technology Inc., which involved quality control management as well as customer support, service and sales.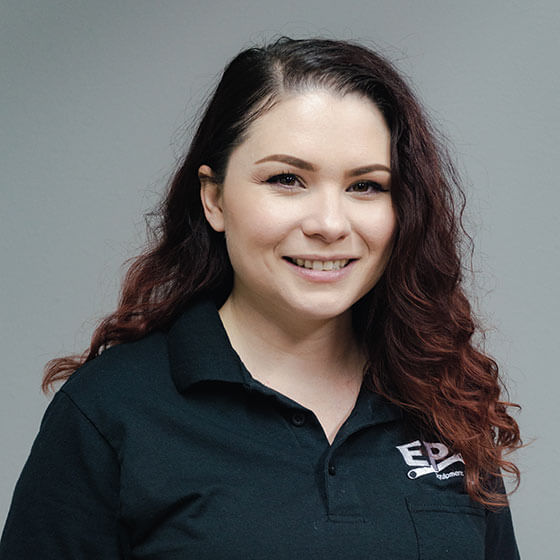 Brandy Amaya
Parts Administrator Specialist
Brandy's responsibilities include customer service and support, social media and website management, and parts photography. Brandy has been a member of the EP+ family since February 2016. She brings a strong background in customer service and sales to the company with over 8 years of experience as a sales representative for a major wireless carrier as well as experience from the hospitality industry.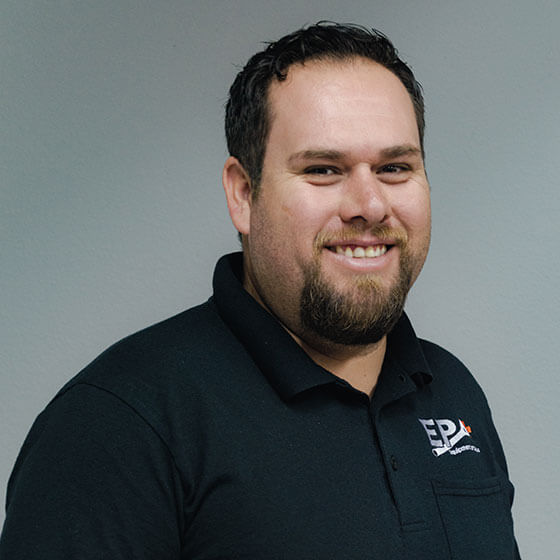 Ricardo Mayorga-Gonzalez
Technical Support Representative
Ricardo provides service and maintenance procedures for customers, helping to trouble shoot their units over the phone. His role also involves fabrication of parts, providing support for the parts department, and to test and diagnose returned parts. Ricardo has extensive experience in aerial work platforms, and 13 years as a heavy equipment mechanic providing customer service, equipment repair and maintenance for companies such as Ahern Rentals, Monier Lifetile and two popular golf courses in Nevada.
Estevan Olivas
Customer Service
Joining the team in July 2019, Estevan is tasked with providing customer support for all equipment inquiries. With a background in fire science technology, Estevan previously worked for Bridgestone HosePower as a Hydraulic Hose Technician and Inside Sales.